We are currently looking for sponsors for the 2005 season. Tom and Matt want to put together an international professional cycling team that will compete drug free. We believe we can build this team and change the world. We want to be there for the fans, the racers, the future racers, and the sport we all love.
Please contact Matt DeCanio at:
kid_adrenaline@yahoo.com
Matt can put you in direct contact with Tom Schuler owner of Team Sports and former GM of Saturn and Volvo Cannondale.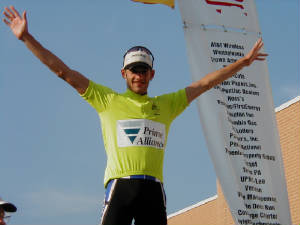 Here is to Drug Free Yellow Jerseys, and Many More...............